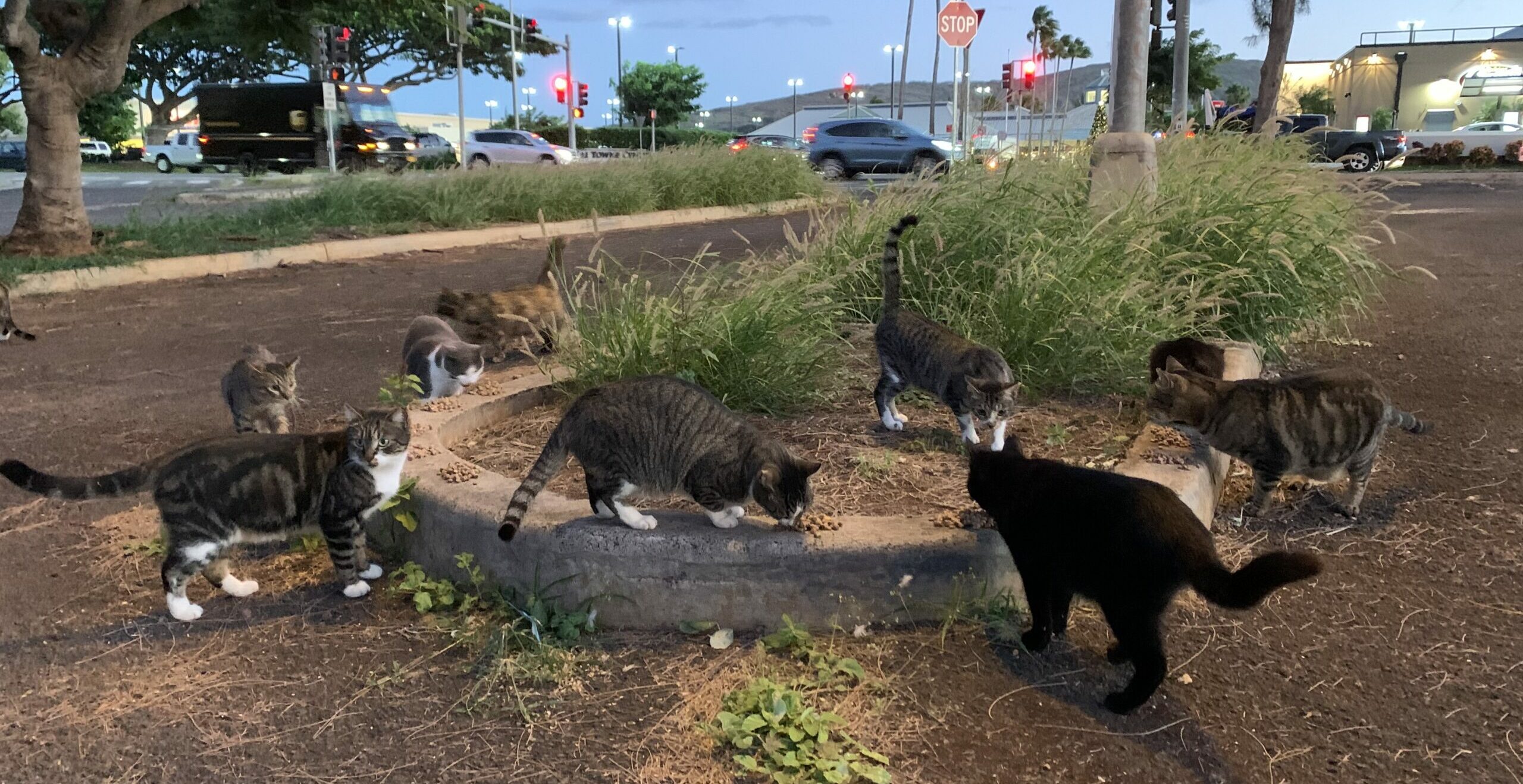 What is a Free-Roaming Cat?
A Free-Roaming cat is any domesticated cat, felis catus, that is not confined in a home, including outdoor, stray and abandoned pet cats; colony cats, and feral cats. Some are highly social, and others are very timid. Oʻahu has a large and visible population of Free-Roaming cats, mostly living in colonies near or within human populations. Managing and monitoring these colonies is critical in order to reduce the population gradually and humanely.
What is TNRM?
Hawaiian Humane supports a collaborative, multidisciplinary approach to free-roaming cats centered around targeted, community-based Trap-Neuter-Return-Manage (TNRM). TNRM is a practice where free-roaming cat caregivers trap cats in their neighborhood and bring them to a participating clinic to be spay/neutered, ear-notched, vaccinated, and microchipped. After recovery, they are returned to their colony and cared for. TNRM a humane strategy to improve cats' lives and address overpopulation. Colony management after spay/neuter is also very important as it reduces behavioral issues, allows caregivers to determine the time and location of feeding, and monitor colony health. A well-managed colony is one where the population is steady or in decline, and the feeding is controlled, minimizing cats getting into garbage and begging for food from the public.
How do I get involved?
Effective TNRM is a community effort and we welcome your support! Click HERE for how to participate in TNRM in your community.
Additional Resources
Are you a community caregiver or have additional questions? Check out our FRC FAQ, or our FRC Humane Deterrent page.