Friday, December 3, 2021
5:00 pm - 7:00 pm

---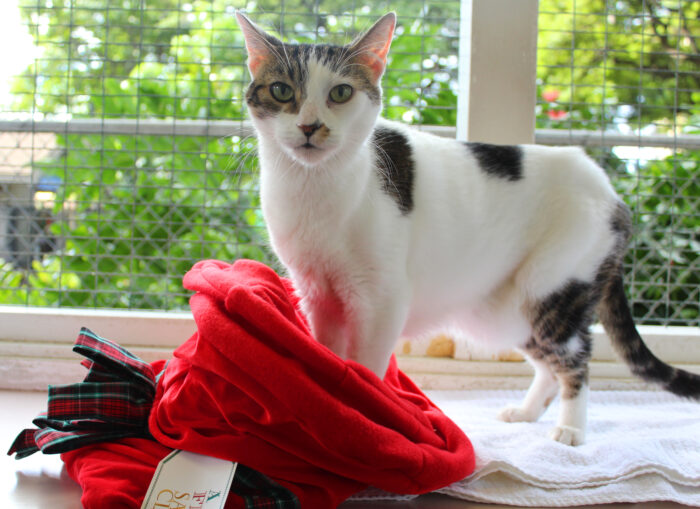 Deck the Howls is an annual event hosted by our Education Program. Keiki in grades 1-5 are invited to sign-up to read their favorite holiday story to the animals in the shelter!
Mats will be placed around our dog kennels, cat houses, and small animals lanai for keiki to sit on and read to the animals.
There will be three rotating groups to ensure social distancing. The time slots will be as follows: 5 – 6 pm, 5:30 – 6:30 pm, 6 – 7 pm. If you are not able to bring your own book, one can be provided to you.
Keiki will first spend some time decorating kennel cards and will then spend the remaining time reading to the animals. After, we will be offering to-go milk and cookies for our readers to take home!
Each time slot admittance is limited to 10 people. Registration is required. 1 registration per attendee. Masks are required at all times on campus.